SG Technology Consultants
The DNA of Exquisite Truth
Founded in the year 2020, SG Technology Consultants FZ-LLC  is a company that is primarily focused on e-Commerce, Mobile, Travel Technology, and Digital Marketing. We are a registered company in RAKEZ, United Arab Emirates. SG Technology Consultancy services are not limited to any industry; we are into almost every feasible business model and aspect of e-Commerce and Mobile. As you know, small and medium-sized enterprises play a vital role in economic growth and sustainable development. SMEs' online and mobile presence is an essential priority for us, and we have some special initiatives around Startups and SMEs. We also have a dedicated service portfolio for Travel & Tourism Industry. 
Thank you for being so interested in SG Technology Consultants.
As a person born into a business family, it was my dream to form a company around my area of interest. With SG Technology Consultants, our goal is to focus on the e-Commerce related known issues and challenges faced by different industries that I have noticed during my professional life. We believe many of those can be improved with extra support and consultancy. In line with my 21 years of career,  our effort is to make SG Technology Consultants a company driven by Exquisite Truth. We are looking forward to creating many success stories and sustainable business growth solutions and expect all your support.
Thanking you
Shibu George
Founder & Director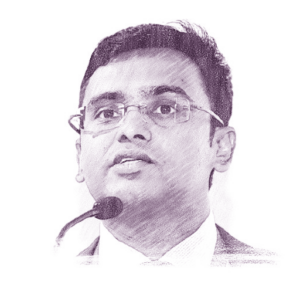 SGs trust based consultancy
We are a company that gives the highest value for our vision, business ethics, and trust. We accept projects that are only within our specialization and expertise. There can be areas where we have to involve 3rd party Products and services; in such cases, we will assure complete transparency. The suggestions will be based on requirements, budget, delivery history, and merit. On the Marketing side, we follow the industry standards and best practices by using only images and videos secured through authorized channels. The number of projects is not our priority; we accept only a few projects that can be managed without compromising the quality.
Complex projects & on time delivery record
The frequent questions we have been asked are, how big are SG Technology Consultants? How does this small company manage complex projects successfully? How does the support structure work? Our company is young, but our Key consultant and Project driver have more than two decades of domain experience in the MEA region.  In the project scope defining phase itself, we follow the model to decide whether the project will be 100% delivered by SG Technologies or to involve our Partner World.  Industry relation is one of the critical success factors of SG Technology Consultants. Many of our projects are backed up by proven technology brands and service providers. Please contact us for more information.
We don't reinvent the wheel when it comes to Accounting, ERPs, CRMs, Travel Technology, e-Commerce platforms, etc. Instead, we introduce proven brands and related products implementation partners and support structures. We are now the channel partner for a few such brands and have Partner agreements considering custom development and support. Lead generation and accepting benefits is not the model we follow. Based on the contract model, we own or manage the project. We will be part of the project until it is completed or even beyond if clients prefer a long-term agreement with us.